Latest News
Safety Moment: Trenches and Excavating
Posted 5/16/15 (Sat)
Excavating and trenching among most dangerous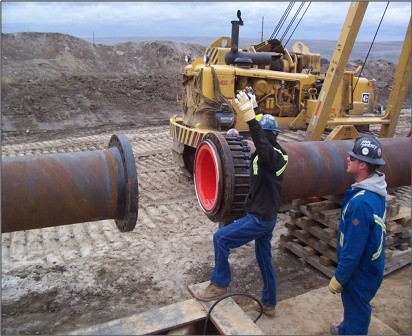 Cave-ins pose the greatest risk and are the most common excavation-related accident type that results in worker fatalities, according to OSHA. Trench collapses cause dozens of fatalities and hundreds of injuries each year.
Remember these safety tips when working in these environments:
Never enter an unprotected trench. Trenches 5 feet deep require a protective system and those 20 feet deep require a system designed by a registered professional engineer.
The protective system may involve sloping, shoring or shielding. Know which system is being used and how it may be affected by the work you're doing.
Keep heavy equipment away from trench edges.
Know where underground utilities are located.
Do not work under raised loads.
Regularly inspect trenches, at the beginning of each shift and following a rainstorm.
Make sure you have safe access and egress, including ladders, steps or ramps. OSHA requires these devices to be within 25 feet of all workers.
Don't forget air quality. Test for low oxygen, hazardous fumes and toxic gases.
The safety of workers above ground -- and below it -- should never be taken for granted. Crews experienced in trenching and excavation are critical to a quality project, as well as a safe one.