Southern Environmental, Inc.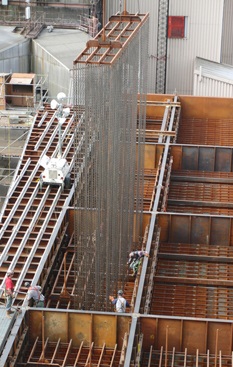 Founded in 1973, SEI has served the Power, Recovery, Refinery, Steel, and Cement markets heavily for much of these past 40 years. The SEI-Group is comprised of three operating units: Southern Environmental, Inc., Southern Erectors, Inc. and Thermal Systems Group. These business units are integrated into a tightly knit group who self-perform vertically integrated Design and Erect Air Pollution Control Projects.
Operating throughout the Americas, SEI's focus is on particulate and acid gas control. Design, manufacture and construction of Electrostatic Precipitators (ESP) and Fabric Filters with sorbent injection systems represents SEI's core product lines. Over the past 10 years the EPA has continued its regulatory tightening of air pollution emission standards, and SEI's design team has responded with the highest quality products in the marketplace to address these needs. Specifically, SEI's S3 electrostatic precipitator design collects particulate and added sorbent loads with less specific collecting area than any other ESP available.
Serving the Following Industries
Power Generation
Pulp and Paper
Cement
Iron and Steel
Mining
Petro Chemical
Non-Ferrous Metal
Fiberglass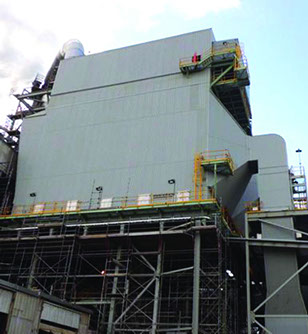 With the tightening restrictions on acid gas pollutants, SEI's fabric filter team in Westerville, Ohio specializes in fabric filter systems that are designed around acid gas scrubbing requirements. All baghouses are not created equally and the SEI team specializes in custom engineered solutions to provide the best fabric filter design to meet a particular customer's process and facility requirements. Media selection, air-to-cloth ratio, gas flow and materials of construction all play important roles in final fabric filter design.
Maintenance and service represents a significant portion of SEI's contribution to our customers. SEI has an active replacement parts team that works very closely with our application engineers to ensure that our customers receive the correct replacement component for any given process. In addition, their maintenance crews travel throughout the United States, providing inspection, repair and replacement services on baghouses and both wet and dry electrostatic precipitators. This team within the SEI-Group actively supports their customers as they plan and budget for their scheduled outage activities. If SEI is not an active supplier for your maintenance team, then your company is not taking full advantage of a highly skilled resource.
SEI maintains offices in Pensacola, Florida and Westerville, Ohio. The Pensacola campus serves as the corporate headquarters for the SEI-Group and houses our fabrication facility, as well as the leadership for our ESP engineering and construction management teams. The Westerville, Ohio office houses our Fabric Filter Specialists, who focus on baghouse design and acid gas scrubbing solutions. Both of SEI's offices interact as a cohesive unit to bring vertically integrated Design and Erect solutions to our client base.